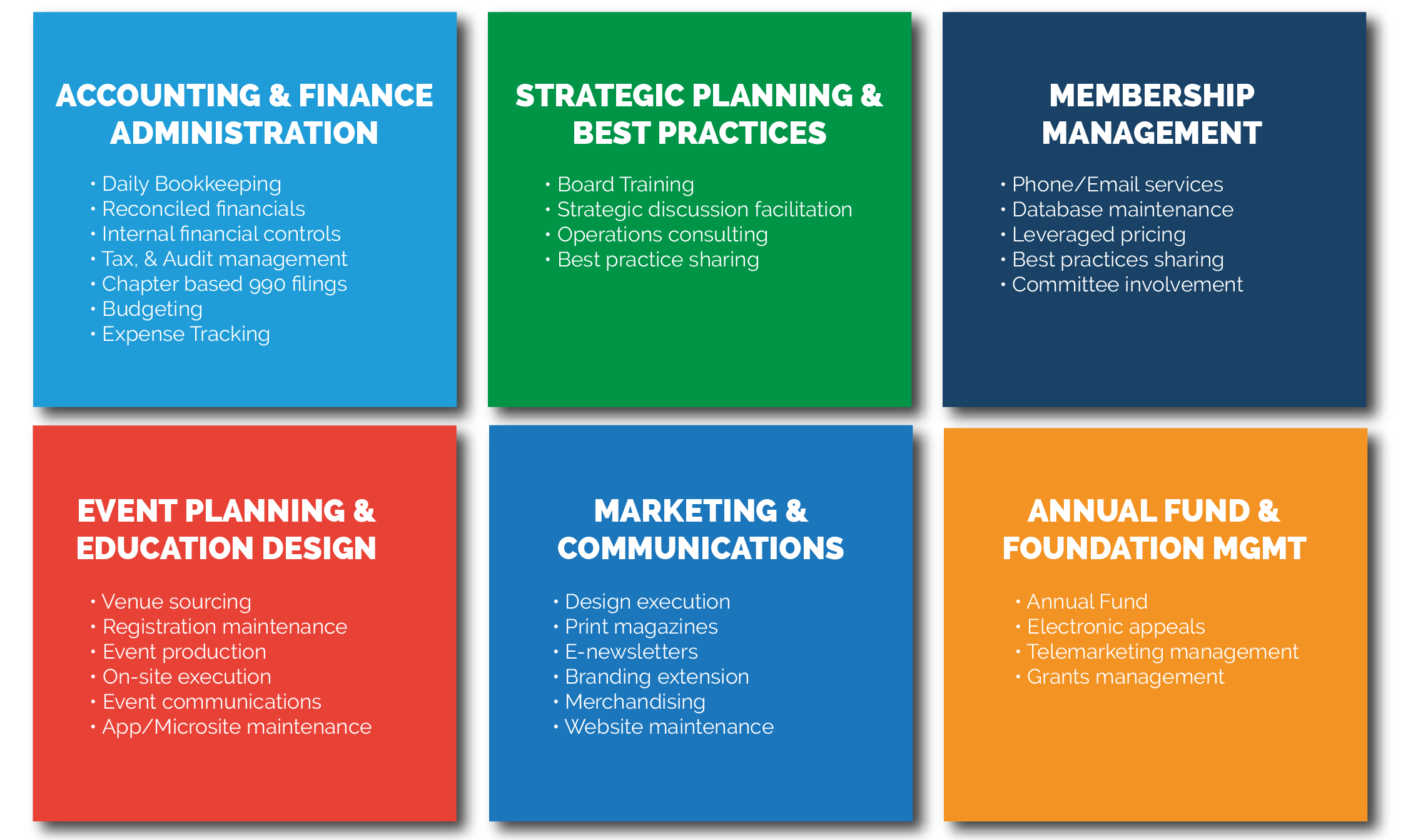 Our team is focused on operationalizing your Board of Director's strategic mission and vision. As part of a full-service management partnership with your association, we'll provide everything from executive management to customer service.  Our executive directors have years of experience in leading associations and have certifications from the American Society of Association Executives, Meetings Professionals International and others to back it up.  We annually produce events of all sizes, from as small as 13 attendees to as large as 5,000 attendees throughout the United States and Europe. We provide customer service to thousands of our client's members, design communications materials including emails and print magazines as well as ensure strong operational support and fiduciary management.
In addition to these services, we act as advisors to our Boards of Directors, providing training and best practices informed by our team's continued commitment to professional development.
Finally, we leverage all of the above with our partners for best pricing and to gain our clients as many advantages as possible.